Lecture on the Lawn:

On Saturday, Sept. 25th, 2021 the Minisink Valley Historical Society will offer a Lecture on the Lawn - held weather-permitting at 1PM at its Fort Decker Museum site. Bring a lawn chair and enjoy Frank Salvati's informative presentation, titled: "Joseph Brant in London". Salvati will offer info about Brant's first trip to London to meet King George III. Hear how Brant was received, and his impressions while representing the Iroquois Confederacy - Britain's allies through three prior Colonial Wars. The museum, at 127 W. Main St. in Port Jervis, NY, will be open for tours following the lecture until 4pm. Please visit the Minisink Valley Historical Society (MVHS) Facebook page for added information.
Fort Decker:

COVID-19 update - In order to safeguard our volunteers, members, and the public, we have decided not to open Fort Decker this year. Please keep in mind that while we may not be open, we still have expenses. We depend on your generous support to maintain the buildings and grounds, pay utilities, etc. We look forward to re-opening next spring and hope to see you then.



MVHS Archives:

Our archives can not reopen until the Port Jervis Library is fully open again. When we receive the go ahead, we will be open by appointment only. Due to social distancing regulations, we will be extremely limited on the number of people allowed in our room. Please plan ahead, especially If you are traveling from a distance, and contact us before finalizing your trip. No one will be allowed to enter the archives unless you have an appointment.
Email: minisinkvalley@gmail.com
Also, please watch the Minisink Valley Facebook page for updates.
Fort Decker Maintenance Fund
Urgent Message
All of us involved with the history of the Minisink Region share a common link - an uncommon love for the preservation of history. Part of that history is Fort Decker, constructed prior to 1760, and attacked during Joseph Brant's raid on the Minisink in 1779.
Unfortunately, time has ravaged our beloved Fort, and she now needs our help. Won't you consider making a small contribution of $10 (more if you can) to help keep the Fort from further decay? This will be a yearlong effort to raise funds for the restoration.
Please make a donation and pass the word of our efforts to your family, friends and co-workers to support this cause.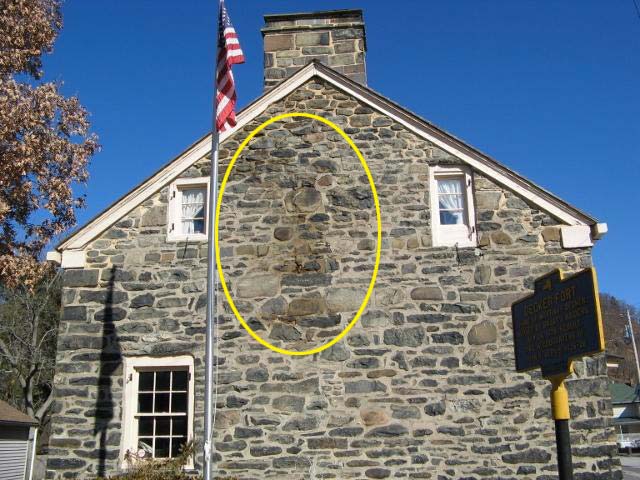 Within the yellow oval is the area of severe water damage.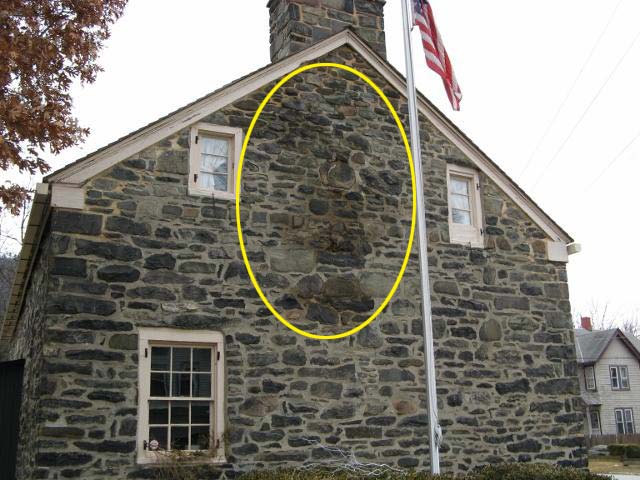 While there is a need to re-point the entire building this side is critical.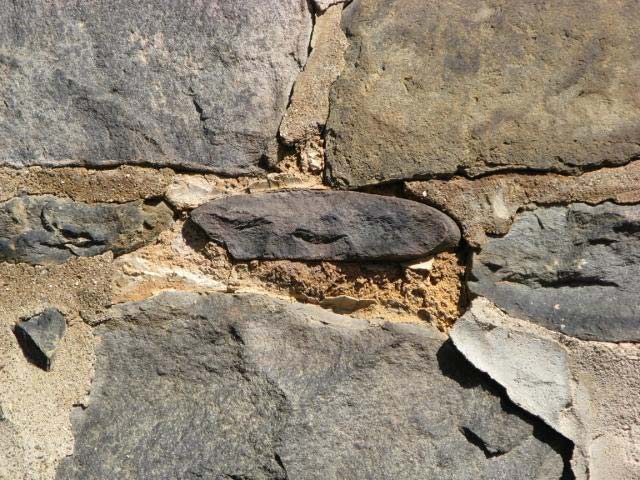 Through the years different styles and types of masonry techniques have been applied to the building.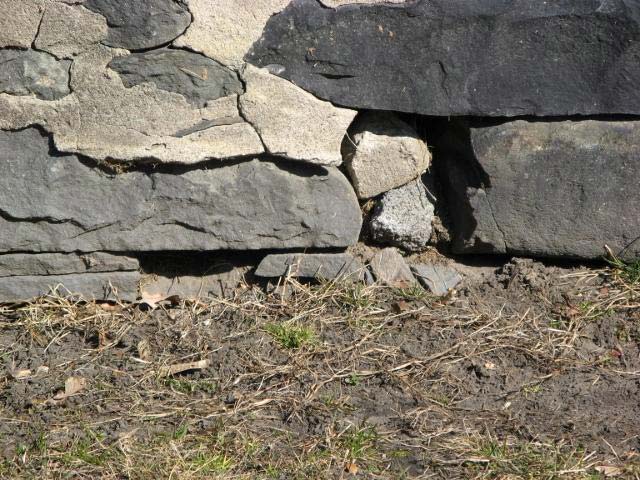 Much of this patch work has been deteriorating and needs our attention.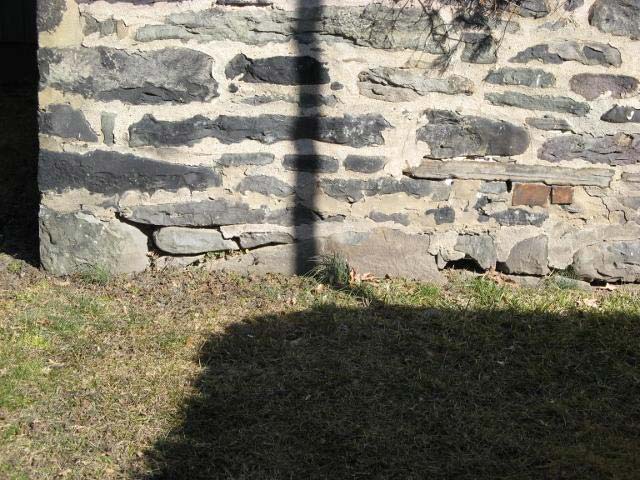 The spaces at ground level make wonderful entry ways for moisture and furry little critters.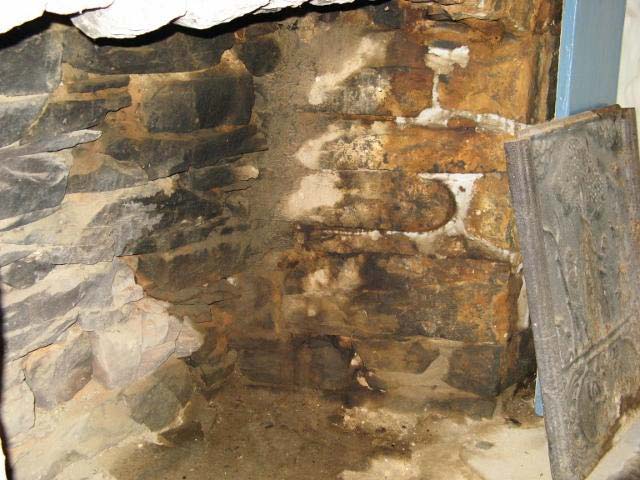 The inside of the second floor fireplace - The water no longer leaks into the chimney since the copper caps were installed in 2011.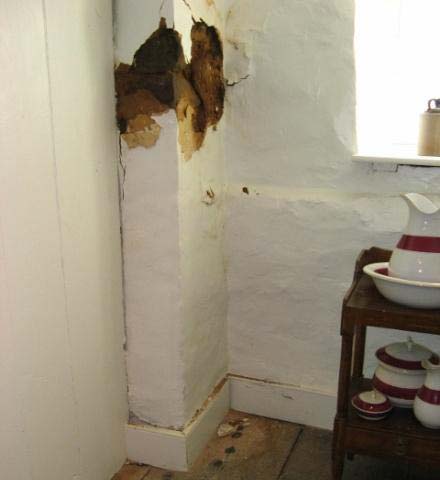 Damage to second Floor plaster wall against chimney and fireplace.
Minisink Valley Historical Society is a 501c3 - your tax-deductible gift in any amount is an investment that will be of direct benefit to Fort Decker. Minisink Valley Historical Society is an all volunteer organization.
Please take a moment to click on the "Donate" button
or mail your contribution to
MVHS, PO Box 659, Port Jervis, NY 12771.
Click Here
to download a printable pdf donation form/flyer.