The Fort Decker Museum of History
127 West Main Street
Port Jervis, New York 12771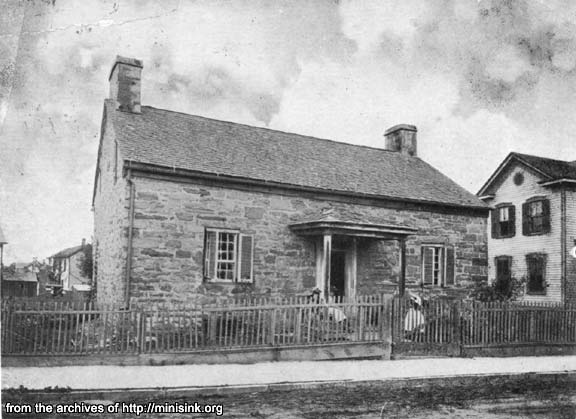 Fort Decker - circa 1900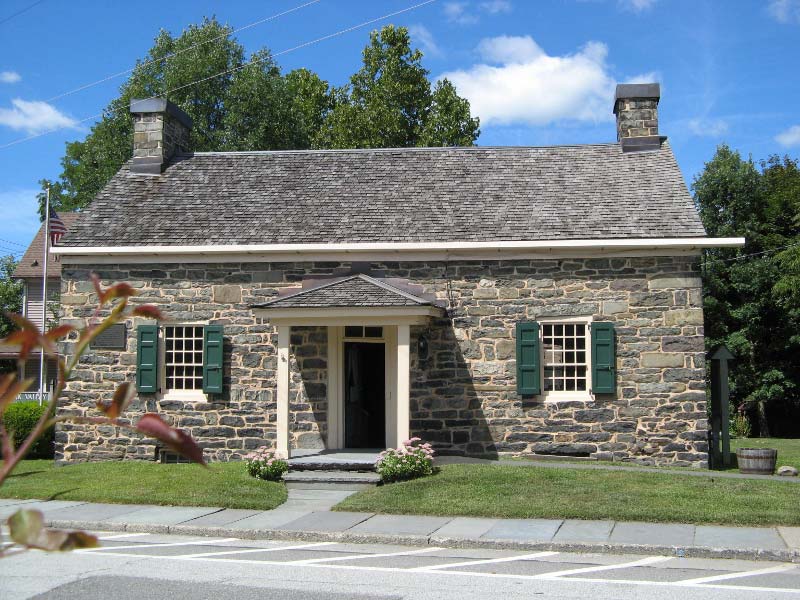 Fort Decker - September 2014
Perseverance and Vigilance: The History of the Decker Stone House
The Fort Decker Museum of History, the Minisink Valley Historical Society's 1793 stone house is one of the most historic buildings in Port Jervis and the surrounding area. Fort Decker was built by Frederick Haynes prior to 1760 and burned during Joseph Brant's attack on the Minisink in 1779; rebuilt by Martinus Decker in 1793. The building was used as a hotel during the building of the D&H Canal in the 1820s. It served as a private residence until 1958 when the Society purchased it and created a museum. To visit Fort Decker go to our calendar of events for hours of operation.
To learn more about Fort Decker, our Society offers a book that delves into the fascinating history of a building. The book can be purchased from our gift shop or by using the Paypal buttons on this page.
To place your order by regular mail, just complete the order form and mail it to us with your payment. Click Here to open a printable order form in a new window.
The Society also accepts online orders using PayPal. PayPal enables customers to safely and securely pay for items using all major credit cards, debit cards, echecks or PayPal accounts. Just click the "Add to Cart" button next to the items you wish to purchase and they will be added to our shopping cart. Once you are ready to check out, you will be sent to the PayPal website to securely enter your payment information. Using PayPal is free, fast and easy. Click Here to visit the PayPal website.
NEW

Perseverance and Vigilance: The History of the Decker Stone House - This definitive history of the Fort Decker Museum of History is a must have for those interested in the American Revolution, stone houses or buildings that might be haunted. MVHS601 - $19.95

$19.95
Click image to see larger version.